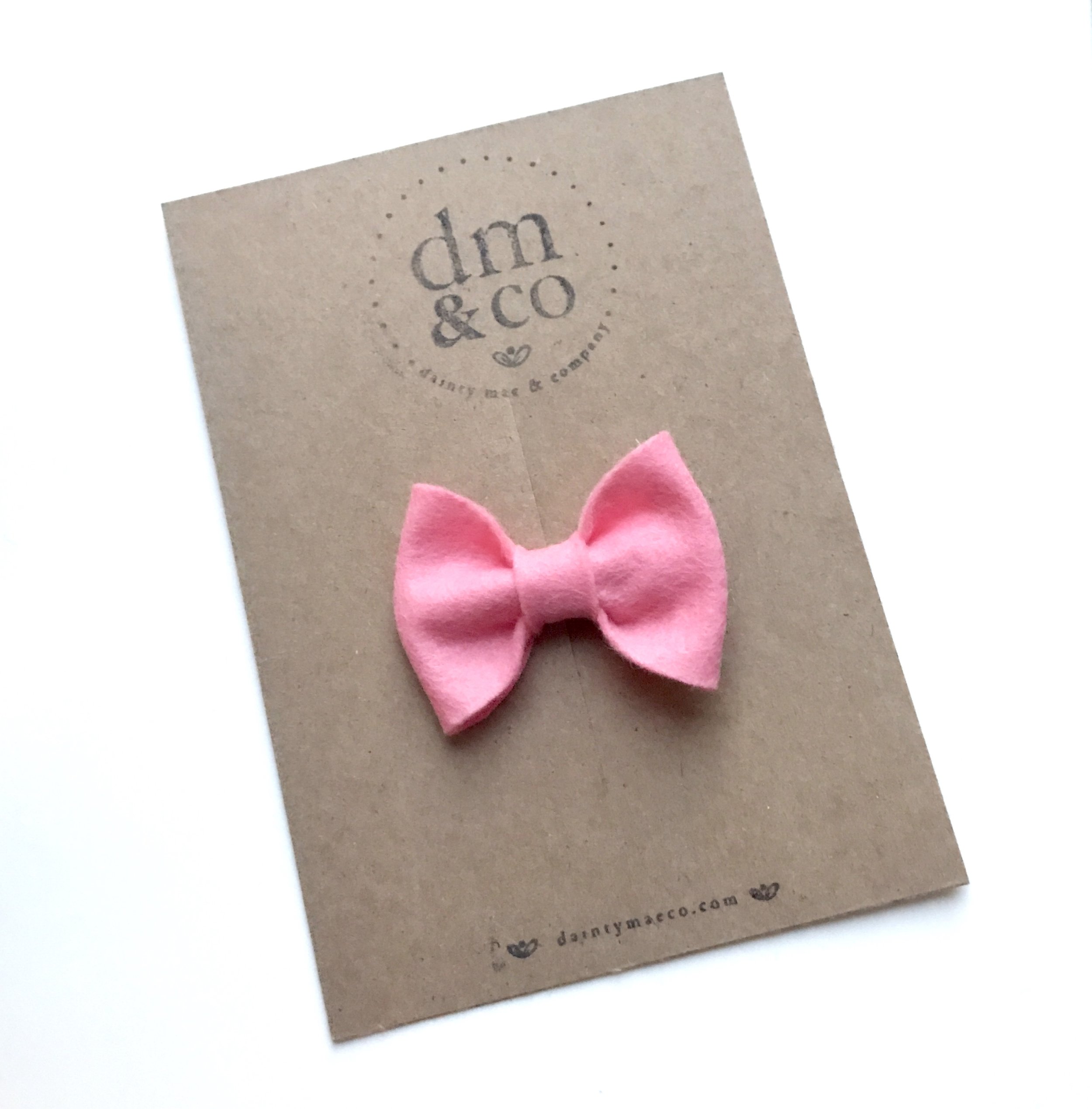 Fall Felt Collection
Jane and Mini Jane Shrimp
FALL FELT COLLECTION 2019 IS HERE!
Made from the highest quality of fabric or felt, each bow is made with you in mind. Handmade in fact!
Its made with 100% wool felt. You can choose from our soft Nylon Headband or our large Alligator Clip.
Each bow is handmade so will vary slightly in size, color and positioning. This is what makes them unique!
Jane: 2.5" wide approximately
Mini Jane: 2.25" wide approximately